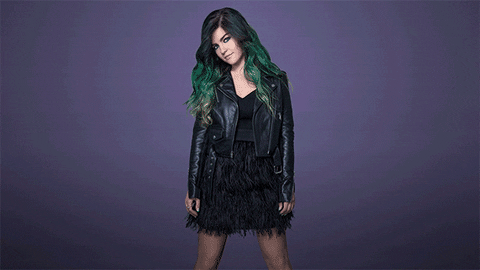 Phoebe Ryan started out like many of the other Tumblr pop artists that became famous through repeated plays on Hype Machine, but she's slowly leading the pack with her consistent track record. Her single "Dead" was one of the best downtempo tracks of last year but she finally delivered a proper hit with new track "Chronic".
The original version
has a lot to love, including TWO CHORUSES. Punchy yet emotive lyrics like "your kisses taste like chronic, it's got me low-key heartsick" show the songwriting ability this girl has.
But if you were in the market for a off the walls pop banger, The Knocks are here to help.
Having finally released one of the best albums of the year (that Phoebe also features on!), The Knocks have gone on remixing duty with Phoebe's new single. The "High in Harajuku" bit pretty much sums up the sound of the remix, but it's fun song that gets you ready for the sunny spring days ahead. They have also made
a pretty good remix of Justin Bieber's new track
, so well done.
If The Knocks are taking remix requests, we would suggests Florrie's "Real Love" next...
Best Bit: That hiccupy synth that reminds me of flamingoes squawking