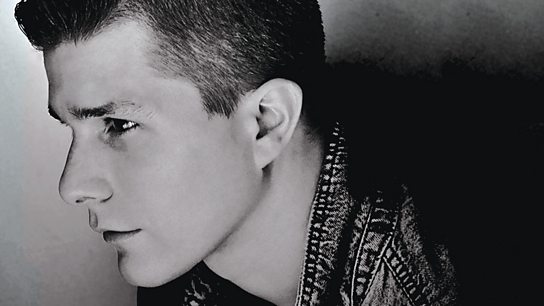 bbc.co.uk
Now this is something different. Imagine taking your favorite hip-hop and R&B songs, altering the vocals, restructuring the whole beat, add a fun tropical drum, and coming out with a dance floor ready jam that makes constantly makes you move. Now doesn't that sound fantastic? Well this is Wes James, aka the master dance producer Le Youth.
This Ohio native came to my attention last year when he went and released his debut single "C O O L" which as any person alive in 2006 can tell you, samples
Cassie Ventura
's "
Me & U
." It may occur to you, "Wait that song was too brilliant for words! How could anyone sample it and make it better?" And you would be half right. "C O O L" is of equal amazingness and only makes you fall in love with the original more.
Upon its release, the song reached number 26 on the UK chart, which surprised everyone really. It's rare for the public to appreciate such a new approach to music, but I suppose if Calvin Harris and David Guetta can get away with it than Le Youth has a place on the charts too.
Continuing with the whole sexy models in slow moving videos, Le Youth decided to take 2014 by storm and teaming up with up-and-coming model turned rapper Dominique Young Unique to release "Dance With Me." Now prepare yourself, Wes just sampled a song by TLC. And not just any song by TLC. He sampled "NO SCRUBS"! Probably the best song of the 90's. I can't even. #SLAYED
If nothing else, this song shows how Le Youth's strength in this new approach to music lies in using classics and shapeshifting them into new pop behemoths that don't sound very close to the original at all. It's very smart actually, as pop nerds like me will instantly take a liking to these edgy R&B esque bangers. Also, their popular appeal is undeniable as "Dance With Me" reached #11 on the charts (that's an upward trend you guys!).
In preparation for an upcoming album, Le Youth has taken the modern DJ route and released many mixtapes and remixes through
Soundcloud
that display his jack of all trades approach to music. This remix of
Foxes
"
Youth
" is pretty great (It's a musical pun). Some may wonder whether this sampling of classic hits will get old real quick. Don't worry, cuz Le Youth has got it covered. His third single "Feel Your Love" appears to be a full Le Youth production and has vocals courtesy of
Javeon
. It immediately draws you to the dance floor and that house piano is one of my favorite things to happen in 2014. Le Youth has the potential to serve up the funkiest album of the decade and all I can say is keep it up.