cleanight.tumblr.com
That's it. 2015 is over. Sad days. But, with a new year we have new music. Same Taylor Swift, but new music.
Still, let's take some time to reflect because seriously, 2015 was somewhat of a renaissance for pop music. After going through the various trends of EDM, dubstep, trap, PBR&B, it was getting tedious to get through the best albums of the year when they all sounded similar. Luckily, 2015 was a varied year with a little bit of everything thrown in, but unmistakably POP. So here is the DEFINITIVE list of the best albums. I've also included the song on the album that should be the next single, because as well know, the best song of 2015 was on an amazing album from 2014 that I had wanted to be a single forever. And then it happened. The influence of NSOTP...
On to the albums:
Honourable Mentions:
Rihanna - Anti
Rihanna is one of the most infuriating people on the planet and at this point I've given up. Her album campaign has been a bigger mess than Madonna and Carly combined. I only mention Anti: 1) 2015 wouldn't have been the same without the bitching and moaning for #R8 and 2) in case it ends up being brilliant and I have to eat my words. Rihanna's track record deserves at least that much.
Leona Lewis - I Am
Leona Lewis's new album was a bit of a mess sonically, but it's highlights do stand out as beautiful pieces of music on their own. "Ladders" and "Another Love Song" are particularly great. Maybe next time Leona Lewis will step up her game because that voice still has too much to offer.
We expected a lot from the
Madeon
album. He has been quite an amazing producer as well as a solo artist. The whole album is a pleasant listen but the male-fronted schizo electronica tends to blend together and the only standout track "OK" is thanks to contemporary pop legend Charli XCX (whose voice you can kind of hear). Maybe keep the vocals intact next time Madeon?
Kylie Minogue - A Kylie Christmas
The goddess of pop has become the new holiday queen with the arrival of her Christmas album.
Kylie Minogue
really can do no wrong (OBVIOUSLY), but the lack of innovation on some of the Christmas classics prevented it from joining the final albums list. HOWEVER, this remix of "Everyday's Like Christmas" is the type of romantic, crying on the dance floor from euphoria, classic Kylie hit that should remind everyone why she is my favorite pop star. Sorry Mariah, but I think I got a new Christmas song to blast at my holiday parties.
Okay, now for the final list! Before I begin, I will apologize to Adele fans because that album may have sold shit tons, but was not what anyone wanted or needed in 2015. ANYWAYS.
33. Justin Bieber - Purpose
Just like Ed Sheeran, I have to eat my words when a shit musician makes good music. So here we have Justin Bieber. The album has its standouts, which do verge on genius level, and it would have been higher if not for the ridiculous spoken interludes in the two songs that sounds like all the other songs. Good job?
The Obvious Next Single: "All In It"
We have heard the not shit bangers from Biebs, so this not shit R&B ballad would be a great addition to his repertoire. It does have another ridiculous interlude but I guess we have to grin and bear it.


32. The Weeknd - Beauty Behind The Madness
This was another one who decided to take their pop transformation seriously and led to a huge payoff. The Weeknd's nocturnal album kept the dark imagery and sleazy lyrics he was known for but the Max Martin songs really brought out the inner pop star that everyone was waiting for.
The Obvious Next Single: "Prisoner"
Lana Del Rey needs a major radio hit and The Weeknd can use the boost from the Del Rey fans. It's a win win.


31. Rae Morris - Unguarded
Rae Morris
was one of the two pop acts on the Sound of 2015 poll. Luckily, both of them were more amazing then the rest of the poll combined.
Unguarded
finds Rae's unique voice fluttering above the soaring electronic production. It reminds us a lot of the first Ellie Goulding album, and we all know how amazing that was. This album isn't on that level, but it's a solid start for Rae.
The Obvious Next Single:
"Morne Fortuné"
This is the kind of sad song that sounds happy and would be quite good driving through a canyon during sunset after a hurricane. A little visual imagery for you there.
30. Florence + The Machine - How Big, How Blue, How Beautiful
By far Flo's most pop adventure to date. It does lose some of her charm and avant-garde qualities of her debut but it's overall a fun guitar-driven album that sounds like a 2015 Fleetwood Mac collection. That was meant to be a compliment btw.
The Obvious Next Single:
"Third Eye"
The best part about this song is that it could have been a single off of any of Florence's albums and remained amazing. That's consistency.
29. Lana Del Rey - Honeymoon
The transformation of
Lana Del Rey
from hip-hop Nancy Sinatra to heartbroken 40's starlet was inevitable and
Honeymoon
really does the trick to seal that fate. If the songs didn't all sound the same, this would have been much higher in the list.
The Obvious Next Single:
"Honeymoon"
The cinematic opener to the album may not scream radio single, but it is by far the best song on the album, with "Art Deco" coming in a close second.
28. The Vamps - Wake Up
Boy bands were really bad this year. Lawson came out with an underwhelming single, Rixton's albums was not as good as we thought, and One Direction really is shit without Zayn. The only people that exceeded expectations were
The Vamps
, the underdogs of the boy band game. But their album
Wake Up
is a mix of all the bands previously mentioned with a little cheekiness that you don't often see outside of the UK. Well done boys.
The Obvious Next Single:
"Cheater" / "I Found A Girl"
I'm talking some old school double A side action right here. "Cheater" is the best song on the album and therefore, deserves to be heard by the mass media. But "I Found A Girl" is a song about a straight boy falling in love with a lesbian. It's basically "Your Type" level genius and hearing on the radio would be amazing.
27. Fleur East - Love, Sax, and Flashbacks
Fleur East
's debut is the perfect mix of Michael Jackson and Diana Ross the world was waiting for. The best part is that it's an X Factor album without any ballads!!! This bitch really should have won, but I've lost faith in the British public at this point #Justicefor4thImpact
The Obvious Next Single:
"Over Getting Over"
A lot of the tracks have single potential but something about "Over Getting Over" makes you wanna shake like it's your first middle school dance and that's a great feeling.
26. Adam Lambert - The Original High
After spending far too much time being a rock star with Queen,
Adam Lambert
finally decided to break out the pop superstar waiting to be unleashed. The Original High finds pop being contorted and pushed to new places with the first single showing Adam at his most groundbreaking. It shouldn't take long for Lambo to create the best album of the millennium, right?
The Obvious Next Single:
"The Original High"
By far, Adam Lambert's best song and for some reason, the song that really convinces us that Adam finally wants to take over this whole pop game.
25. Indiana - No Romeo
Indiana
. It's the kind of minimal dark-sided pop that Lorde has brought to the forefront but Indiana's take is much more artistic. At times it sounds like Swedish electro then switches to thunderous indie pop. It's more of a grower but once you get into it, it's one of the more captivating listens of 2015.
The Obvious Next Single:
"Only The Lonely"
Indiana already made the video for the one song that exudes light on that so just email it to some radio stations and step it up, girl. This one would also be great inspiration for Indiana's second album expected this year.
24. Nero - Between II Worlds
Nero made the best dubstep album a couple of years ago and now, they decided to make the most futuristic album of the past decade. Seriously, it sounds like a soundtrack to the Matrix sequel from 2345. But they still kept the female vocals intact, and that, as we all know, is the key to making great pop.
The Obvious Next Single: "Tonight"
The songs out right now were really the only single material but "Tonight" would be a nice close to this chapter of Nero's interstellar journey.


After introducing some color to their image, gloom-pop duo
Hurts
have returned to their previous level of amazingness with their third album. It may jump from the balladry that made their debut extraordinary to something completely different, but the sublime production ties the whole album together.
The Obvious Next Single:
"Nothing Will Be Bigger Than Us"
This
Stuart Price-
produced banger shows that Hurts' charisma follows them to the dance floor.
Madonna. Innovator. Legend. Musical Icon. And she finally made another album she can be proud to add to her collection. From trap-hop, guitar ballads, deep house, and cartoon pop, Madonna really has her finger on the beat of what the "kids" are listening to. But the best part about Rebel Heart is that the experiences in the songs could only be given from a timeless superstar like Madonna. It is definitely Madonna's best album in a decade.
The Obvious Next Single: "Joan Of Arc"
Madonna has thrown out the balls-to-the-walls singles already so a touching ballad would be a good one to follow the already ground-breaking "Bitch, I'm Madonna"


The unexpected breakout star of 2015 appears to be
Halsey
. With her relatable persona and role as a progressive youth inspiration, Halsey had a lot going for her before the music came around. But her album Badlands is great in a Lorde-meets-Ellie Goulding kind of way. That is to say, ethereal electronica meets unique lyrics. It will be interesting to see where Halsey goes from here, but if she plays her cards right, she could be a proper pop star.
The Obvious Next Single:
"Roman Holiday"
That kind of battered love song that would have been a good Rihanna single...
The best part about the Grimes album, apart from sounding like nothing else out there and being written and produced solely by one of the best savants around, is that it sounds like a compilation of Girls Aloud reject tracks. There is no higher complement I can give.
The Obvious Next Single: "Kill V Maim"
This one is the fan favorite from what I can tell, but imagine any Grimes song, let alone this one, be heard on the radio.



19. Brandon Flowers - The Desired Effect
A lot of the men in pop decided to be amazing this year and
Brandon Flowers
was part of that movement.
The Killers
frontman's second album is a 90's throwback that takes all the best synth pop of that decade and mixes it with a modern polish. It must also be said that The Desired Effect has the best artwork of the year, so well done all accounts Brandon.
The Obvious Next Single:
"Untangled Love"
It could have been a great Killers song but somehow, Brandon's persona really sells "Untangled Love" as a proper pop hit.
18. Little Mix - Get Weird
The best girl band in the game, and possibly since 2012, appears to be
Little Mix
. They have the spunk of Neon Jungle (#GoneTooSoon), the consistency of The Saturdays (#BringThemBack), and the specifically British charm of Girls Aloud (#NEVERFORGET).
Get Weird
goes through all the highs of girlband history and reworks them for the 2015 market, but the best part about this album is that it is straightforward pop served on a silver platter. By far, their best album.
The Obvious Next Single: "
OMG"
This disco throwback is the fiercest offering the girls have and it sounds like a Charli XCX song. Clearly, someone has to make this a single.
17. Selena Gomez - Revival
When you consider how Demi Lovato and Miley Cyrus made two of the worst albums of the year, it's clear that Selena Gomez has taken the Disney crown in pop this year. Revival shows a complete overhaul of Ms. Gomez's image and the slinky R&B tinged hits pair nicely with Selena's voice. We all have to thank Julia Michaels and Justin Tranter, who basically wrote the whole spectacular thing. Mickey mouse ears all around.
The Obvious Next Single: "Me & The Rhythm"
It's basically a Kylie Minogue song so of course it's my favorite.
16. Hilary Duff - Breathe In. Breathe Out.
Just kidding. The true queen of Disney, whose crown has just been passed around while she's been living her life, is Hilary Duff. Her work has always been so ahead of its time but her return to pop in 2015 was one of many amazing moments. (We obviously won't discuss the fuckery that was "Chasing The Sun".) Her album plays out like some of the best Swedish pop albums of the past couple of years but clearly that was a stroke of genius on Hilary's part, as they just have good music in their DNA.
The Obvious Next Single: "One In A Million"
One of a couple of Tove Lo co-writes, "One In A Million" has the raw emotion and universal appeal of defiance that will draw more than just 90's kids to Hilary's new album.
15. Susanne Sundfør - Ten Love Songs
This underground masterpiece sounds like it was made in the fjords of Scandinavia and never meant to be heard by the ears of mere mortals. But Susanne Sundfør's SIXTH album Ten Love Songs is one of the most dramatic, orchestral, and brilliant collections of songs this decade. You may be wondering why this long lost pseudo-ABBA album is only at 15, but it's because the bar for music has been set exceptionally high this year.
The Obvious Next Single: "Kamikaze"
The electro explosion in the middle of this song would be great hearing on the radio.
14. CHVRCHES - Every Open Eye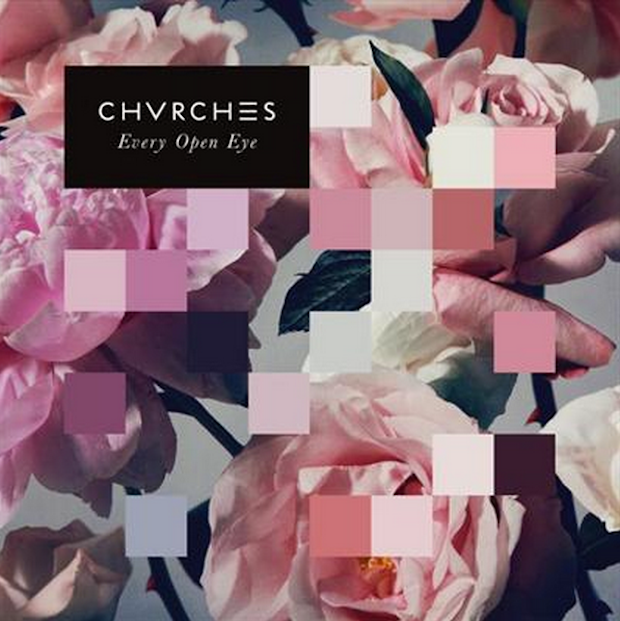 You can't exceed CHVRCHES when it comes to crystalline pop production and their new album really shows their finesse in that department. In contrast to their dramatically dark debut, Every Open Eye is a sparky upbeat album that propels you through a great pop experience. With only one shit song, CHVRCHES look like they're on the rise for best album of the year in the near future.
The Obvious Next Single: "Keep You On My Side"
The menacing energy of this one would be a nice contrast to the annoying trop-pop that seems to be taking over the radio at the moment.
Marina & The Diamonds is one of the greatest pop stars that has ever roamed this earth. She is that rare kind of artist that is just happy to create and move on. Her latest album may not have the instant appeal that her first two did, but Froot signals a shift in Marina that somehow feels like the true pop star that was trying to break out has arrived: Intelligent lyrics, a strong theme, eccentric production, and a goal of delivering pop in its purest forms.
The Obvious Next Single: "Savages"
Marina has even said she would want this one to be a single and it's an ear worm with a message that not just America, but the whole world needs to hear.


Little Boots is another one of the greatest pop stars that have ever roamed the earth. A lot of people have thrown the word "feminist record" a lot this year, but this album, a concept album based on the amazing movie of the same title, is the only one that truly deserves that honor. Its disco-lite pulsations keep you drawn to the dance floor where Little Boots is at home but the satire is what really takes the album to the next level. When you're 3 killer albums in, you know that you have ascended to the pop pantheon.
The Obvious Next Single: "Real Girl"
This one is a particularly strong radio hit in the making, and will hopefully teach the heterosexuals a thing or two about relationships.


Allie X
has slowly become one of my favorite pop stars because her intelligent electropop exudes the same aura that brought Lady Gaga her fame. Her first collxtion (the whole X thing is a 10/10 pop move) may not have been considered a true album but it is better than 70% of music released this year, with all the hits we loved and a couple of new songs that round her out as pop music's next big super star. I expect great things from Ms. X.
The Obvious Next Single
: "Hello"
1) This is 1000000000x better than the Adele song
2) This one has that unmistakable "Timebomb" factor that gives you chills when you listen to it
3) Seriously, this is an amazing song
A new pop band was desperately needed in 2015 and Years & Years stepped up to the plate. Luckily, they knew what they were doing. They're unique blend of reggae, R&B, and pop voiced by a young gay superstar-in-the-making led to a extraterrestrial experience sonically, but it's the lyrics about love, acceptance, and finding a path to happiness that truly put their debut above the rest. Can't wait for the greatest hits album!
The Obvious Next Single:
"Ties"
This one has a great post-chorus and the lyrics are more explicitly about love than their past output. And it would be nice to hear a man actually get a little romantic now and then.
9. Charli XCX - Sucker
If we can't have a great
Charli XCX
album every couple of years, we might as well all give up, go home, and lose all faith in pop. Luckily,
Sucker
is amazing. It's mix of stadium rock and pop hooks indicates the insane level of songwriting prowess that Charli possesses and her swagger throughout the album is something hard to find in pop landscape. And obviously, "Boom Clap" is on it, so it's gotta be in the top 10.
The Obvious Next Single:
"Need Ur Luv"
Honestly, I would rather hear Charli's new material from her anime pop album coming soon, but "Need Ur Luv" would be a fun bop to hear in the near future.
8. Tove Styrke - Kiddo
Those Tove's and their god-given pop talent.
Tove Styrke
's album is undeniably Swedish and its mix of Caribbean reggae and schizo pop is one of the most unlikely combinations. The burst of energy that you experience from each song is what sets it apart from the other Swedish releases this year and it's great to hear Tove step away from her peers to become a true superstar in her own right.
The Obvious Next Single:
"Walking a Line"
The sassiest song released on an attitude-filled album. This one would have also made a great Tove Styrke & Tove Lo duet opportunity.
7. Galantis - Pharmacy
The combined talents of
Blood "Toxic" Shy and Style of "I Love It" Eye
was bound to create something magical. Their unique take on EDM pushes it towards the future but every song on the album, made of 100% bangers only, has a pop essence that most DJs lose for the drops. If the vocalists, who include pop legends like Cathy "Can't Get You Out of My Head" Dennis and
Dragonette
i.e. "Best Pop Band off the Millennium", were credited, it would have probably been in the top 3 this year. A little note for next time fellas.
The Obvious Next Single:
"Firebird"
This Dragonette banger is one of the most beautiful four-on-the floor hits of the modern age.
6. Giorgio Moroder - Déjà Vu
See what happens when you feature the vocalists?! The man who invented disco had the biggest comeback of the year and this dance-pop hybrid collection is a non-stop party. It has the obvious hits with Kylie Minogue and Charli XCX, but you also have the serious bangers from Mikky Ekko and Kelis. Obviously the best tracks are the ones about love on the dance floor with Sia and Foxes, but fun and love was what disco was all about. So thank you
Giorgio Moroder
for one of the best dance albums of the millennium.
The Obvious Next Single:
"Diamonds"
The Foxes song "Wildstar" would have also been a good choice but the ravey/funky Charli XCX-assisted banger takes this whole pop game to a new level that no one can describe.
5. Samsaya - Bombay Calling
Samsaya
is an Indian-Norwegian pop star who has slowly made her way through the pop universe trying to find her way through various genres. Her debut album Bombay Calling is by far the most diverse album on this list. It's a seamless mix of R&B, alt-pop, bhangra, EDM, power ballads, country, you name it and Samsaya has mixed it all together with a nice pop bow. It surprised even me to put her so high up in the list but the album gets better and better with every listen.
The Obvious Next Single:
"Bombay Calling"
This song, like many songs on the album, reminds me of a lot of the best songs from 2009, another pop renaissance year. So obviously, it's quite amazing.
4. Ellie Goulding - Delirium
The mammoth Ellie Goulding album is 25 tracks long on the super deluxe version. And you wanna know what? 99% of it is grade-A pop bliss. Seriously, it is a nonstop party, with contributions from veteran hitmakers Max Martin and Greg Kurstin. The killer pop hooks are everywhere but the tribal beats and guitar plucks have Ellie's signature all over Delirium. Ellie should have just released two albums, one for her and one for Britney Spears. Or just both for herself. It's a little too much magic to handle.
The Obvious Next Single: "Lost & Found"
Apparently, this was supposed to be a Fleetwood Mac song. It would have been the best Fleetwood Mac song to have ever existed and probably Ellie's second best song ever as well.
3. Troye Sivan - Blue Neighbourhood
Troye Sivan blew away all of my preconceptions about YouTube stars. His EP earlier this year was the best I've heard in a long time and his album is a truly special one. Sivan somehow understands the depth of relationships and comments in a way that gets to the heart of why we all crave love and romance. The music gets right to the heart of what people are listening to now but the themes of hopeless love are timeless. I hope that he breaks mainstream media even more because Troye really is the gay musical icon that a lot of us have been waiting for.
The Obvious Next Single: "BITE"
This witchy Allie X-written number is definitely a standout on the Wild EP and the album, plus it would be nice to listen to songs about boys kissing on the radio.
2. Say Lou Lou - Lucid Dreaming
Say Lou Lou have gone down a long road since 2012 to release this album, but it was definitely worth the wait. Their execution of devastatingly gorgeous ballads with a cinematic, otherworldly twist is flawless. Every song creates an image of romance, heartbreak, intrigue and unrequited love. The twins even throw a voguing banger next to a orchestral ballad! Nothing can beat the two when it comes to the icy electropop that Scandinavia is so well known for and their next album is sure to also be a masterpiece.
The Obvious Next Single: "Glitter"
Technically "Beloved" aka the greatest ballad of the 21st century hasn't been released as a single, but something about "Glitter" and its jungle-meets-space-meets-fairytale aesthetic make it a worthy successor to the other 10/10 singles released from this album.


1. Carly Rae Jepsen - E•MO•TION
This was fairly obvious from the moment it came out, but
Carly Rae Jepsen
was the savior of 2015 with
E•MO•TION
being the crowning jewel of the year. Music definitely needed a reminder of what makes it special: to get people excited, to feel things, to illustrate memories, and make ordinary moments spectacular through song. Every song on Carly's album accomplishes that with pop precision that pretty much disappeared before "I Really Like You" came out. Themes of young romance, first crushes, unrequited love, ultimate heartbreaks, and picking yourself back together create the universal idea that Jepsen just gets it. I say this, because a lot of pop stars don't get it. Only a handful of them can articulate the things I mentioned before in such a concise way and meld them together with pop hooks. The rest of the albums on this list may touch upon that occasionally but E•MO•TION is a nonstop on top pop collection whose production, lyrics, and attitude just exude almighty ambition and execution. Congratulations to Carly Bae Jesupsen and I cannot wait for the music releases of 2016!
The Obvious Next Single:
"Boy Problems"
It's the talking back and forth between the two Carly's that make this one so great, and like every other song Carly has come out with, it was destined for pop greatness.
Here is a playlist with the songs I mentioned and hopefully you all get a chance to listen to each album!