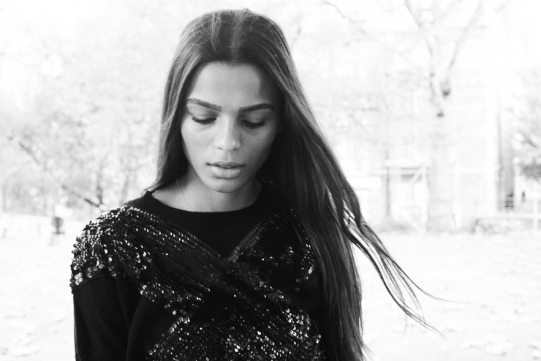 lineofbestfit.com
When an artist makes you obsessed with them with only a handful of songs, you can't help but think you stumbled on something special. It was the case when Florrie & Tove Lo came on the scene and it looks like the next singer to take the title is LIV.
LIV has already been around the block a little. Having been a member of properly ok girl group Soundgirl (
Little Nikki
was also in the group and made
this banger
), LIV knows the in's and out's of this whole popstar thing. They opened for a couple of big names including
Pixie Lott
and
Justin Bieber
before releasing a couple of benign singles. Since then, Olivia Redmond has reinvented herself as an electropop starlet with a certain secret spice to all of her music.
The first taste of LIV's output I heard was this pulsating R&B storm of a single. "Do You Love Me" benefits from its constant repetition and LIV's amazingly silky and unique voice. It has all the signs of a proper popstar taking hold of a niche in the market that no one really found. This electro-R&B genre needed reinventing and LIV has managed to do just that with this one song.
It's no surprise that there appears to be some pop wizard backing LIV's musical output. That would be none other than the musical geniuses at Xenomania. Responsible for big hits by The Saturdays, Florrie, and the almighty Girls Aloud, Xenomania seems to have taken LIV under their wing to make her an extremely promising talent. The only confirmed output of their work looks like LIV's collaborations on the Gorgon City album, with Brian Higgins writing one of the songs she features on.
Nonetheless, LIV's solo music is where all the good stuff is. With her first music video for "Come A Little Closer" recently released, it looks like LIV is on the correct trajectory for eventually becoming a pop favorite. It's up to her on whether she can deliver an "I Took A Little Something" or "Can't Speak French" to continue Xenomania's legacy of redefining music for all of history. Still, "Special" has all shades of tropical pop goddess emerging to save pop from the Kanye West's of the world. Just take in all of LIV's magic and when she emerges as the type of global popstar Solange can only dream of, remember…
I TOLD YOU SO!