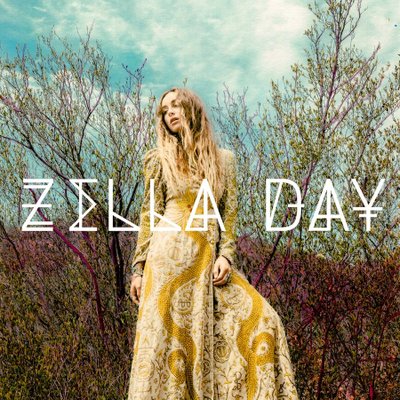 It's good when they already look like a popstar!
If there is one thing that bothered me most about the tips for 2015, it was that a lot of pop was left out of the lists. Artists like Allie X and Ryn Weaver were swept aside because of tastemaker bullshit. The one exception I thought would be made would be Zella Day.
From what I can tell, Zella is a bohemian pop starlet from Arizona that threw out some top notch singles throughout the year. The first one was the blindingly excellent "Sweet Ophelia," a song that kind of pulls off the whole Lana Del Rey thing better than Lana Del Rey.
The best part about the whole Zella Day thing is that she walks and talks like a popstar already, or at least makes me think she can, but appeals to the indie crowd by not hitting you over the head with a EDM siren. Honestly that's half the battle right there and her signature brand of psychedelic folk pop looks like she's got the talent to back up the bravado. With four releases and one amazing EP out already, it looks like she is on the Little Boots trajectory for proper "Dear god, the brilliance is too much" -ness.
With US popstars getting harder and harder to find, we're going to place all our bets on Zella for turning out an immense pop record. If not, we think that Lana Zell Day would be the greatest girl band the world never realized it needed. Food for thought there. (I mainly did the post for that name but wouldn't that be something?)